Hepa air purifier
You would like to buy or rent a Hepa purifier with high performance filters and strong airflow. We focus at German Hepafilters from A-quality brand IDEAL. We deliver a variety of air purifiers for small, medium and large spaces. With a strong motor for an airflow even up to 1400 m³ per hour. Next to the Hepafilter you find a carbon filter to also clean air from vapours, gases and VOC:
1) Particle counter measurement to select the right air filter:
» air quality measurement / rent a particle counter
» For fine dust problems you need a H13/H14 Hepafilter
» air flow volume should be 7x / 10x your room size


2) A good Hepa air purifier meets the following characteristics:
» Power for intense air flow and filter performance
» Fine Hepa filter to protect against the most dangerous fines particles
» particle sensor: intensity based on level of pollution
» Ozone-free because ozone is an unhealthy, aggressive gas
IDEAL air purifier
Ecolucht supplies IDEAL air purifiers with proven effectiveness. A powerful low noise air purifier (made in Germany) to clean air in medium and large rooms. With a 360 degree active Hepa filter that you can easily replace (average 1 x per year). An energy-efficient air filter that is activated automatically by the particle sensor or manually via the timer or the remote control.
On this page we first show the IDEAL air purifiers for large rooms. For medium sized rooms, see the bottom of the page. With Try & Buy you can rent the effect of the air filter for a month together with a particle counter.
IDEAL AP60 Pro airpurifier
» Range: 50 - 70 m²
» Air volume: maximum 600 m³ per hour
» 5 positions: 6/9/12/23/90 Watt
» Housing: metal
» Fine air quality sensor: yes
» Fine air filter: 360 ° Hepa + carbon filter
» Dimensions: 668 x 468 x 275 cm
» Price: € 859 excl. VAT incl. shipping
IDEAL AP80 Pro Luftreiniger
» Space coverage: 70 - 100 m²
» Air volume: max. 800 m³ per hour
» 5 intensity positions: 6/10/14/30/175 Watt
» Material: Metall
» Air quality sensor: ja
» Air filter: 360 ° Hepa + carbonfilter
» Dimensions: 668 x 468 x 275 cm
» Price: € 1.059,- excl. VAT. incl.Delivery costs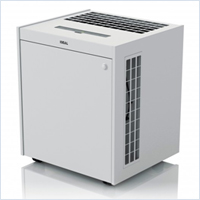 IDEAL AP140 Pro Luftreiniger
» Space coverage: 120 - 160 m²
» Air volume: max. 1400 m³ per hour
» 5 intensity positions: 7/13/21/40/180 Watt
» Material: Metall
» Air quality sensor: ja
» Air filter: 360 ° Hepa + carbonfilter
» Dimensions: 725 x 562 x 633 cm
» Price: € 1.899,- excl. VAT. incl.Delivery costs
IDEAL AP30 Pro Luftreiniger
» Space coverage: 20 - 40 m²
» Air volume: max. 310 m³ per hour
» 5 intensity positions: 5/6/7/9/30 Watt
» Material: Plastic
» Air quality sensor: ja
» Air filter: 360 ° Hepa + carbonfilter
» Dimensions: 398 x 255 x 298 cm
» Price: € 449 excl. VAT. incl.Delivery costs
IDEAL AP40 Pro Luftreiniger
» Space coverage: 30 - 50 m²
» Air volume: max. 440 m³ per hour
» 5 intensity positions: 5/6/7/9/75 Watt
» Material: Plastic
» Air quality sensor: ja
» Air filter: 360 ° Hepa + carbonfilter
» Dimensions: 398 x 255 x 298 cm
» Price: € 539 excl. VAT. incl.Delivery costs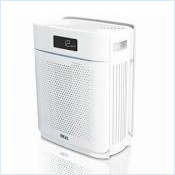 IDEAL AP25 – air purifier (basic)
| | |
| --- | --- |
| » Space coverage: | max 25 m² |
| » Air flow: | max. 250 m³ per hour |
| » 3 positions | |
| » Material: | plastic |
| » Air Q sensor: | Yes |
| » Air filter: | 360° Hepa + Carbonfilter |
| » Dimensions: | 452 x 351 x 223 mm |
| » Price: | € 229,- excl. VAT incl. delivery |
IDEAL AP35 – air purifier (basic)
| | |
| --- | --- |
| » Space coverage: | max 35 m² |
| » Air flow: | max. 330 m³ per hour |
| » 3 positions | |
| » Material: | plastic |
| » Air Q sensor: | Yes |
| » Air filter: | 360° Hepa + Carbonfilter |
| » Dimensions: | 514 x 430 x 274 mm |
| » Price: | € 369,- excl. VAT incl. delivery |